Horse Diseases
>
Horse hoof diseases
>
Brittle hoof
---
Brittle hoof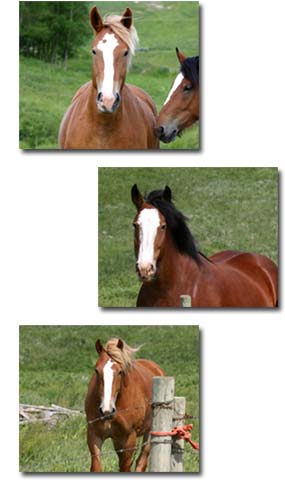 As the name indicates, we have in this condition an abnormally dry state of the horn.
Symptoms of a brittle hoof
These are obvious. The horn is hard, and when cut by the farrier's tools gives the impression of being baked hard and stony, the natural polish of the external layer is wanting, and there is present, usually, a tendency to contracted heels. With the dryness is a liability to fracture, especially at points where the shoe is attached by the nails.
As a consequence, the shoes are easily cast, leading to splits in the direction of the horn fibres. These run dangerously near the sensitive structures, giving rise in many cases to lameness. Even where pronounced lameness is absent the action becomes short and 'groggy,' and the utmost care is required in the shoeing to keep the animal at work.
Causes of a brittle hoof
To a very great extent the condition is hereditary, and is observed frequently in animals of the short, 'cobby' type. In ponies bred in the Welsh and New Forest droves the condition is not uncommon, especially in the smaller animals.
Animals who have had their feet much in water — as, for instance, those bred and reared on marshy soils — and afterwards transferred to the constant dryness of stable bedding, are also particularly liable to this condition.
It is noticed, too, following the excessive use of unsuitable hoof-dressings, more especially in cases where coat after coat of the dressing is applied without occasionally removing the previous applications.